Yapbam is a personal bank account manager.
Yapbam is free, open-source (GPL v3), cross-platform (it runs under Windows, MacOs, Linux, etc ...), portable (you can put it on an USB key) and easy to use.
It can synchronize your data across multiple computers using your Dropbox account (even if the Dropbox client is not installed on the computer).
You can easily import your bank transactions from your previous account manager or from your bank online statements to Yapbam.
It helps you to quickly enter your transactions with its entry wizard. It automatically generates your periodical transactions (salary, taxes, etc...)
Yapbam builds your account's balance history and throws alerts when it becomes negative.
Yapbam creates instantaneously budget view and category-wise charts of your expenses.
At last, Yapbam provides you with a currency converter connected through the Internet to the official ECB (European Central Bank) rates.
Geeks will be happy to know that it is also extensible (you can add Java written plug-ins to Yapbam).
To learn more about Yapbam, my advice is to click on the thumbs below to have a look at screen shots or, if you have few more minutes, at the tutorial.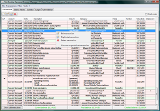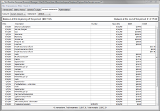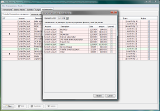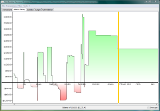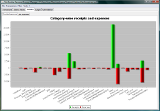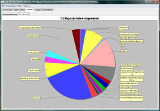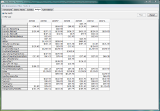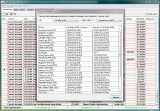 Yapbam is always evolving, follow the developments live on sourceforge or on